Corner sinks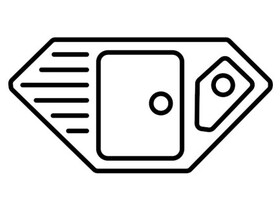 More information about Primagran corner sinks
Corner sinks are a solution that works particularly well in small rooms and kitchenettes, where every centimetre of free space counts. These products are also recommended for interiors decorated in styles that do not like austere finishes and sharp angles. The original design makes the corner sinks a unique design solution that can be used both in modern and more traditional interiors.
Corner kitchen sinks available in our offer are one-and-a-half chamber countertop models equipped with a functional drainer. This solution makes washing dishes or pre-processing food easy and comfortable. We offer products in several universal colours: black, semi-matt black, graphite, grey, beige and white. The similar colour scheme of our kitchen mixer taps makes it easy to create a coherent and aesthetic set.
The Primagran corner sink is distinguished by its high quality. We use durable raw materials: granite aggregate and polyester resin, thanks to which the sinks are resistant to mechanical damage and sudden temperature changes. We are convinced that our products are extremely durable compared to your average sink, which is why our corner sinks come with a 35-year guarantee of reliability. Are you looking for maximum protection? Choose an antibacterial formula that inhibits the growth of harmful microorganisms and unpleasant odours.
Installing granite corner sinks yourself is hassle-free. We provide the holes that make it easy to install the sink in your kitchen. In our shop you will find matching accessories for the sink that will make your daily chores as easy as possible; we especially recommend the automatic water trap and the dishwashing liquid bowl. If you are interested in buying our products or if you have any additional questions - please contact us!